HALO 2022 Q4 Holiday Inbox
Art director: Mayumi Palmer | Designer: Wei (Vivian) Tan
HALO's holiday inbox is the biggest sales tool for account executives to pique clients' interest in ordering holiday gifts and merchandise every year. Within the inbox there are various products that showcasing our product sourcing and creative design capability. The theme for 2022 is

earth tone

. 
Actions and Deliverables:
I was tasked with the overall packaging and product design for this year's inbox, as well as related digital communication assets for emails and social.​​​​​​​ I successfully delivered all design concepts, production files within a tight timeframe and the inbox is very popular among clients and AEs.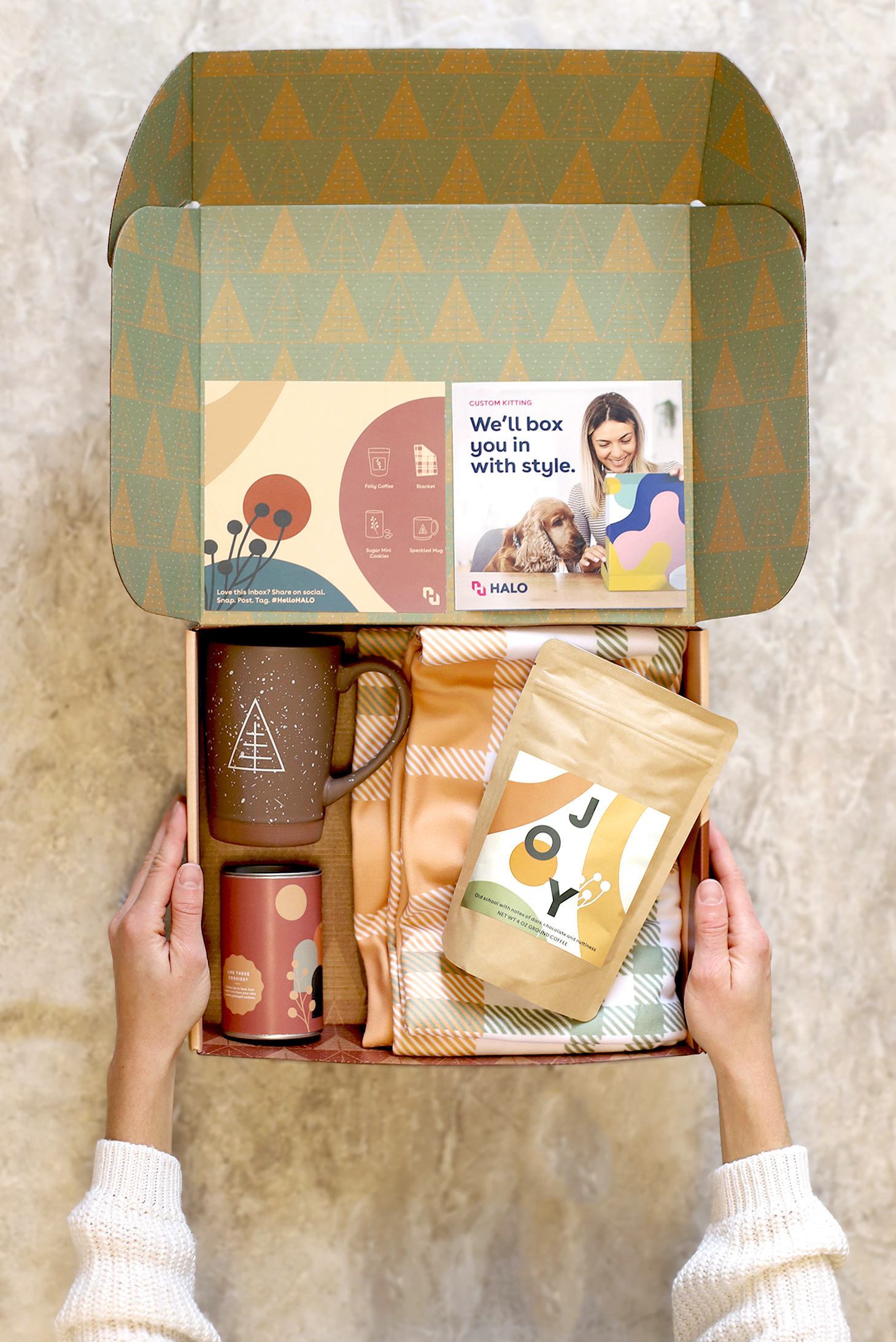 HALO 2022 Holiday Lookbook
Art director: Mayumi Palmer, Jackie Gielow | Designer: Wei (Vivian) Tan, Jackie Gielow, Naomi Skaggs | Photography: Jill Moninger
HALO's holiday look-book serves as a guide which provides ideas for clients' holiday merchandise. We source products,  design and categorize them under different themes each year. The themes for 2022 are Bright and Merry, Earth Tones and Monotones.
Actions and Deliverables:
I was tasked with developing the graphics and patterns for all three themes. Taking into consideration of each product's decoration methods, I created a library of visual assets for each themed category within a week. The assets were then shared among the team for product mockups, production files and marketing communication.