Southwest The Store Promoter Program
Southwest The Store asked me to develop an asset library for their new ambassador program. The official name of the program is The Luv List. Target audience are the frequent buyers and loyal customers of Southwest the Store.
A list of assets requested are:
- Program logo
- Decorative elements
- Color palette
- Invitation flyer
- Social post
Art Direction:
Wei (Vivian) Tan  |   
Design:
Wei (Vivian) Tan
Brand Central - Build their Own Tee Program
Southwest Airlines came to me for a refresh of their Build Their Own Tee program. The design should incorporate customization areas where Southwest employees can input their station code, department names and other team information. Target audience are Southwest Airlines employees. 
Art Direction:
Wei (Vivian) Tan  | 
Design:
Wei (Vivian) Tan
2023 Spring Summer Store Refresh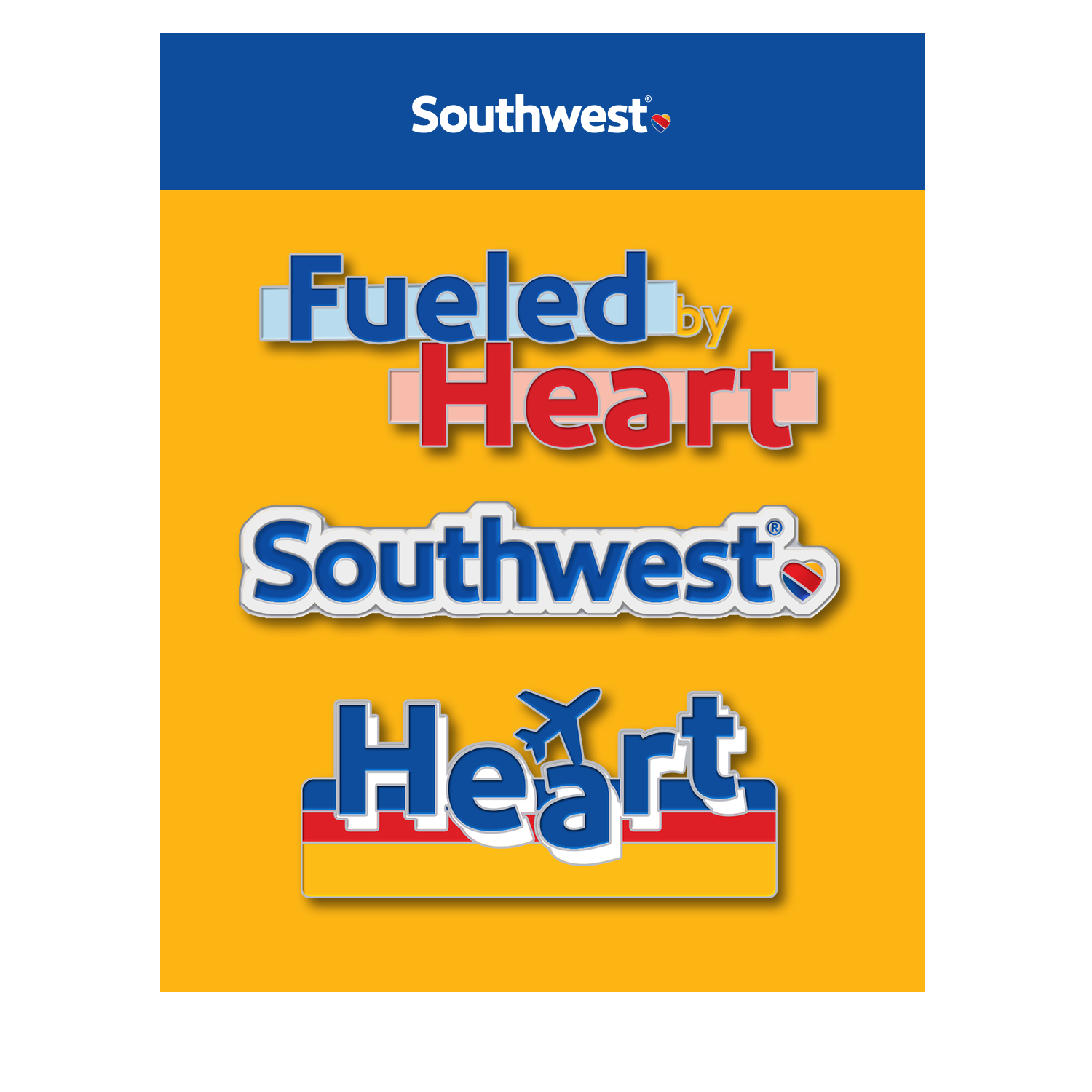 Merch for Individual Teams
Email, banners, social posts and signs